Welcome to Our Financing Department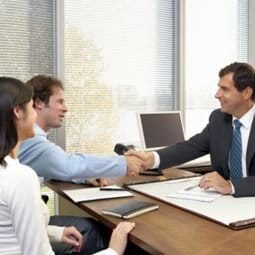 Welcome to our Finance Department, your auto loan and car lease resource. We're eager to provide financing for your new car, or we can assist in used car financing. Check out our online car loan calculator for an instant car loan rate. Then, proceed to our online finance application.
All types of credit, from good to bad, can qualify for an auto loan. No credit, no problem! We will work with you to secure a no credit car loan if your situation demands it. Our Finance Department has strong relationships and is committed to finding you the perfect car loan company to suit your car finance needs.
Low interest car loans are available for customers with existing loans. We can help you refinance your car loan or adjust the term of the contract. You're just a step away from approved car financing!
Finance Your Model at Tennessee Valley Ford Today!
At Tennessee Valley Ford, we are the right place to consider if you are looking for a financial department that you can trust. We have a great financial department that is stocked full of true financial experts that you won't want to pass up on. With a truly central and convenient location, you will have no trouble at all choosing us and our financial department time and time again. Read on to find out more about all that we have to offer up, and then stop by today to begin the car buying process.
Financial Experts You Can Count On
We have plenty of financial experts that you can count on. When you work with us, you will be able to get a great model at a price that just makes sense. We work tirelessly to ensure that we offer competitive pricing for our many customers. We also urge you to check out all that we have available to you in the way of online resources, as these resources can help to make the process even easier. Finally, we will help you to decide whether you want to lease of buy your vehicle, or if you want to buy a new model versus a used model.
As we mentioned, you can also utilize our impressive online pre-approval form. This vehicle pre-approval form is a great way to get pre-approved for the model that you love, and will enable you to get on the road to adventure sooner than ever. You can fill this form out from the comfort of your own home, or even finish it in store.
At Tennessee Valley Ford, we can't wait to work with you throughout the financial process. Call us today with any questions, or stop by our dealership!